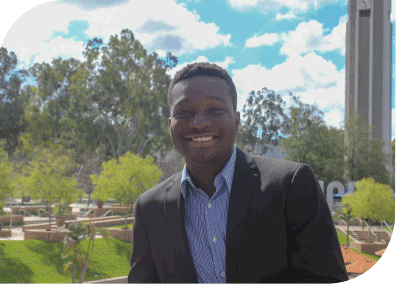 Semi Cole
My name is Semi Cole, as your President, I hope to be a visible and conscientious of student concerns, breaking the traditional boundaries and having a presence in the community. Building a relationship of trust and accountability, I hope to continue my efforts of providing better basic need resources, improving our mental health services, and creating more opportunities for students to get involved in shaping the campus community.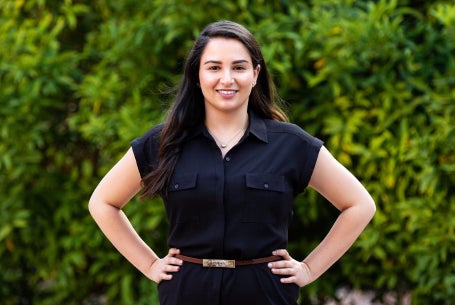 Diana Jekki
Diana Jekki , a fourth year double major in Political Science-Law and Society and English, has a tremendous record in working towards bettering the lives of students at UCR. She has been accomplishing this through her strong moral character of respect towards students by her work in ASUCR as chief of staff for all presidential positions for over three years, and including her ability to be transparent with implementing policies that affects the lives of everyday students. Firm but fair, her commitment to students is her number one priority because to Miss Jekki, she is just like you, a student that strives to become successful, happy and prosper academically.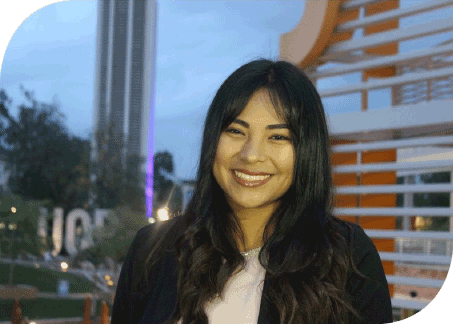 Andrea Cuevas
I am running for the position of Executive Vice President. My diverse experience in ASUCR as a Senate Intern, Vice Chair of Personnel Committee and extracurricular activities make me the ideal candidate. I would like to improve and increase involvement opportunities within ASUCR by expanding the Senate intern and Fellowship programs. Lastly I hope to be key in creating a more transparent student body government by sending out the agendas for senate meeting to the entire student body two days before the senate meeting so that all students will be informed and not have to rely on social media to receive this information.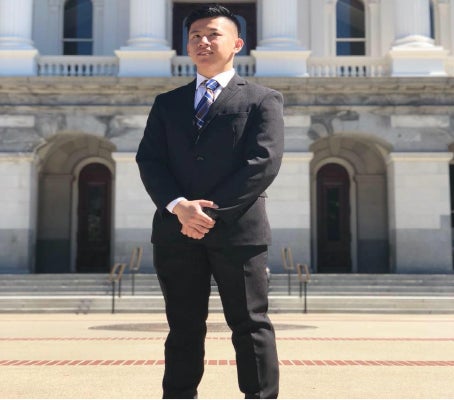 Jonathan Li
Hey Highlanders! My name is Johnathan Li and I am a third-year in Business Administration with a concentration in Finance. I am excited and proud to announce that I will be running as your Executive Vice President. Currently, I serve as your Vice President of External Affairs. In the past, I have served you in different capacities such as President Pro Tempore and Senate Secretary. Since my time in ASUCR and UCR, I have created the Clicker Checkout Program that has served over 300 students each quarter. Besides Clicker Checkout Program, I expanded the Motorist Assistance Program, improved ASUCR transparency and accountability, and much more. With my UC and ASUCR experience, I can ensure you that I can continue to hold administrators and student leaders accountable for their actions until the issues that are affecting students are relieved or resolved.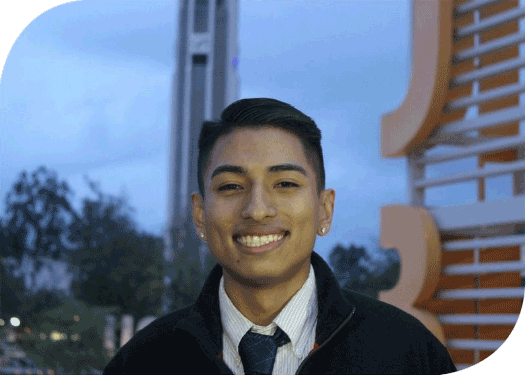 Jose Cortez-Hernandez
This year I will be running for the Vice President of Campus Internal Affairs, previously I had the opportunity to serve AS as a CHASS senator, and presently as the Vice President of Finance. If elected, I would work to renegotiate our contracts with our Zagster to lower the costs of our bike share program, continue the annual Beyond R' Margins conference, establish a subsidized rental service for senior gowns, and lastly work towards securing the necessary funded for professional staff that the R'Pantry is in dire need of. As the Vice President of Campus Internal Affairs I will ensure that your student government is bringing you amenities and programs that students are in need of and can easily utilize. I will serve and represent all students if elected and revitalize the association to make it more beneficial for all students.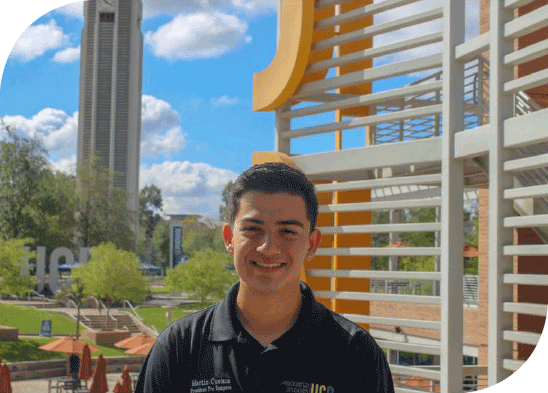 Martin Micco Cuenca
My name is Martin Cuenca and I will be running in this years ASUCR elections as a candidate for the Vice President of External Affairs position. Currently, I serve the student body as a Student Senator of my college CHASS. In the past I served in the capacity of Legislative Affairs Director under the office of the VPEA, and I always wanted to pursue VPEA but I felt as though I wasn't ready to fully serve the position. As Vice President of External Affairs I want to promote diversity, mental health campaigns/issues, and boost our communities civic engagement. I want to see our underrepresented communities thrive in this tense political atmosphere and I will make sure our communities participation in local, state, and federal elections rises!
Johnston Pau
Hello Everyone! My name is Johnston Pau and I am a third year Business-Finance major and I will be running for the Vice President of Finance. I have spent the last 3 years in the finance department of ASUCR and have learned the applicable skills necessary for the job and have the absolute confidence that I will do my best if elected. As a student leader, I will be as transparent as I can be and hear out all of the issues that our student body has and do my best to resolve them as efficiently as possible. My goal is to eliminate wasteful spending and reallocate our funds into more prioritized programs.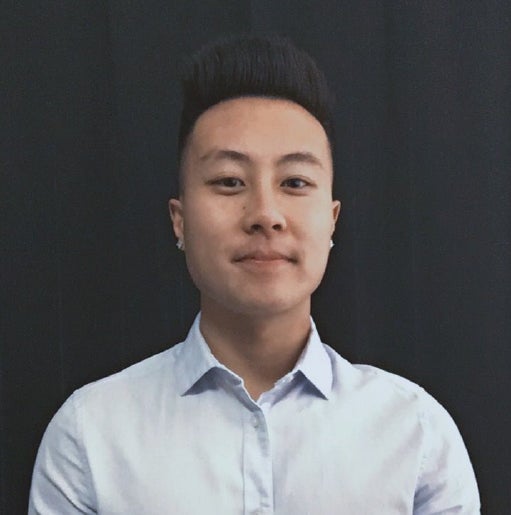 Austin Mok
Hello Highlanders! My name is Austin Mok and I am your current Undergraduate Sustainability Director for ASUCR. With the help of my committee, The Green Campus Action Plan, or GCAP for short, I've given back to the students of UCR by providing grants to student organizations, creating internship opportunities within my office and other campus departments, and even spearheading environmental projects on campus like the Zagster bikeshare program. In this past year, I've learned a lot about sustainability and the needs of the student body. If voted into the director position again next year, I will make UCR a leader in environmental stewardship by continuing to push for programs that provide increased food security to students, expanded options for recycling and composting, and higher use of renewable energy on campus.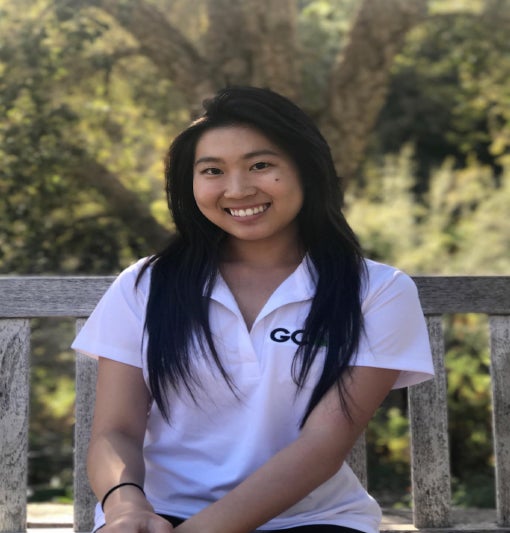 Carolyn Chang
I'm Carolyn Chang and I'm a second year Business Administration major. I currently serve as one of your CHASS Senators and last year, I served as a freshman finance fellow. As a committee member on the Outreach committee, I am running to be your next Outreach Director! This past year I have attended high school visits, Outreach grant hearings, and weekly committee meetings. If elected, some of my goals are to focus; 1. Visiting 2 high schools each quarter. 2. Educating high schoolers and middle schoolers more about college and what to expect. 3. Working more alongside with finance for Outreach Hearings and attending general meetings. I'll see you all later!
Isaiah Kim
My name is Isaiah Kim and I am running to be your next Outreach Director. My reason for running is simple: I view a lot of potential for this position to help a lot of students in our community. A lot of candidates running want to help students, but I have a concrete plan that I came up with after my time of involvement in various campus organizations- including ASUCR! I want to start off by working with the Marketing Director to create a pamphlet that informs students about the office of Outreach and the various opportunities for funding they can receive from this position. I want to facilitate the process of applying for outreach grants by informing students of the deadlines for outreach hearings and publicizing funding opportunities. Lastly, I want to establish a community service partnership with local high schools that benefit the organizations at UCR.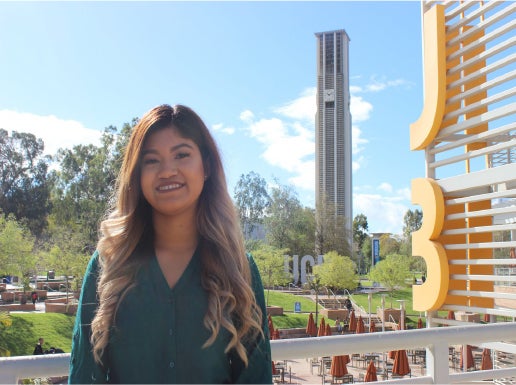 Nataly Morales
I am a first generation student that plans to become involved in California politics in the future. My plan is to run for local politics because one can make a big change in a small location. For that reason I am running for Personnel Director. This position is in charge of committees, that make a big difference, but have not been as effective. I plan to make these committees well-known and prosper. ASUCR is a big platform for the UCR student body. ASUCR has a voice that can be louder in order to make great changes. ASUCR has partaken a part of my life for the last 2 years. In those 2 years, ASUCR committees have been an extreme part of my political and personal growth and that is what I hope to achieve in the mind of many others through greater publicity, diversity, and effectiveness.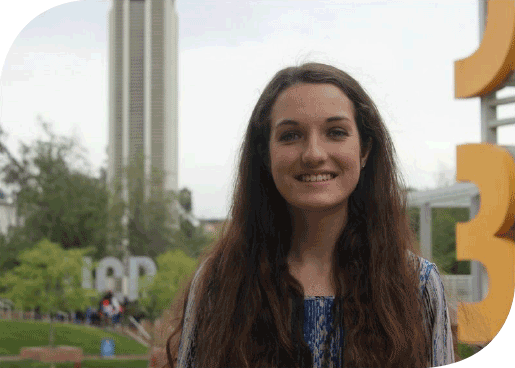 Jordan Steinhauser
My name is Jordan Steinhauser and I'm running for the position of Personnel Director. I'm a second year Neuroscience major in CNAS and currently hold the position of Executive Assistant for the Executive Vice President of ASUCR. My job entails screening, interviewing and hiring of first year fellows and interns. As personnel director I would like to recruit more members for a continued strong student government. I am a strong advocate of student government and every student should have an opportunity to be involved.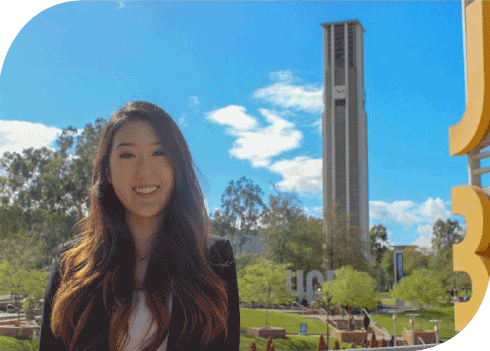 Connie Wi
Hello Highlanders! My name is Connie Wi and I'm thrilled to be running for your Director of Marketing and Promotions again. ASUCR is essentially the voice of this campus with the duty to promote the overall wellbeing for the students of UCR. I strive to continue to be that voice for you. My goal this term was to not only efficiently market and promote opportunities for the students here at UCR, but also to strengthen the relationship between the student government and the student body. I would love to continue to strengthen this relationship, be present, get feedback, and finish the projects that I've started this term.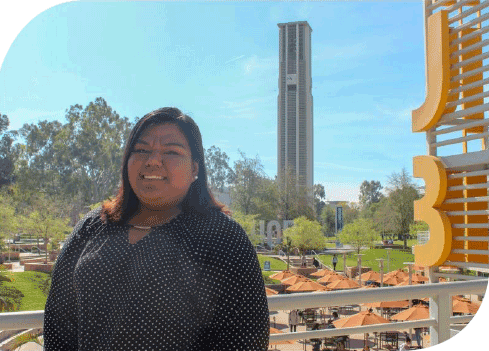 Vanessa Salinas
Hello Fellow Highlanders! My name is Vanessa Salinas and I am a 22-year old Latina transfer student from Citrus College majoring in Sociology with dreams of becoming a social worker to help communities and children in foster care. I would love to have the opportunity to represent and be the voice of transfer students. I propose to table every other week to make myself visible and available to address any concerns or questions as well as set up workshops/open forums to address needs.