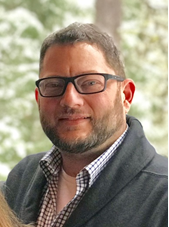 Shawn Ragan, PhD
Shawn Ragan is a 6th-year Ph.D. Candidate in the Department of History and is the current GSA President. Prior to serving as the GSA President, Shawn served as the Vice President of Academic Affairs, the Academic Affairs Officer for CHASS, and as a representative for his department.
"As GSA President, Shawn has worked to lower fees (e.g. summer SRC pass for graduate students), obtain needed services (e.g. free unofficial transcripts), expand programs (e.g. liaisons with the Career Center and the Office of Sustainability), and assist graduate students with specific needs (e.g. pay issue). If elected, Shawn plans to continue improving graduate student programs and access to resources (e.g. graduate student housing)."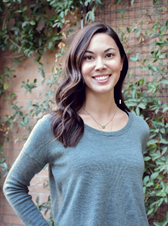 Stephanie King, PhD
Stephanie King is a 4th year Ph.D. candidate in Biomedical Sciences. She is a recipient of the Caroline tum Suden/Frances Hellebrandt Award from the Women in Physiology committee of the American Physiological Society. She has served as Campus Organizing Director for UCR GSA since September 2017 and as Vice-Chair of the UC Graduate and Professional Council since December 2017. Previously, Stephanie was Biomedical Sciences Mini-GSA President and served on the UCR SOM Grievance committee and Retreat planning committee. Stephanie was raised in Riverside County and has watched UC Riverside grow as a campus since her time as an undergraduate, beginning in 2006. She is married and lives in Moreno Valley with her husband and family.
"Completing a thesis can be a grueling process full of more failures than wins. In my 2nd year I was ready to give up – I felt my mentor had lost faith in me and I had lost faith in myself. Instead of quitting, I turned to my support system for help and their encouragement motivated me to continue. But for many graduate students, that support system is not there. In a perfect world, students would only need to worry about their research but unfortunately this is rarely the case. I believe the GSA is a place for all graduate and professional students to turn to when they are facing impossible circumstances. As EVP, it will be my priority and privilege to speak up on your behalf. If elected, I promise to demand the support you need to have a positive and successful graduate experience."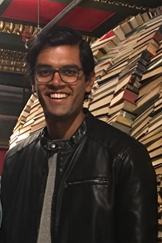 Siddharth Agarwal, PhD
I am a third year student in the PhD program in Mechanical Engineering department in the Bourns College of Engineering. Some background information about me: I am from India. I have served in the Graduate student association (GSA) previously as a member of the Conference travel grants (CTG) committee, as the academic affairs officer for the Bourns college of Engineering (BCOE) and also as a rep from Bioengineering graduate student association (BIG-GSA). I am happy to connect with you if you have any further questions about me. Please feel free to contact me via email or walk in my office hours on Wednesdays, 4:00pm to 5:00pm at Bourns A368.
"I am Siddharth Agarwal, and I am extremely excited to be running for the VPAA position for the UCR GSA. I have many fresh ideas to bring to the GSA. Having served on the conference travel grant committee and Committee on Library and Information Technology, I intend to use my experience to further improve graduate student life. As VPAA, I will organize innovative, new events to unite our student body, and strengthen our presence in the larger UCR community. To make these events exciting and successful, there is no substitute for good leadership and great organization, two of the many qualities that I will carry into my position on the council. UCR is a major, usable resource, and I will work hard, incorporating your ideas with mine, to maximize the potential of our GSA student body."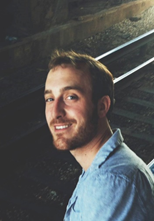 Michael Bentel, PhD
Michael Bentel is a 3rd year graduate student working towards his PhD in chemical and environmental engineering. Originally from Chicago, Illinois, Mike has been serving as Finance Office for the 2017-2018 academic year. His experiences with project management and finance include environmental health and safety program initiatives within the Chicago Transit Authority, executing capital projects upwards of $500,000 with SunCoke Energy, a metallurgical coking company, as well as lead start-up of a new water quality lab in the CEE department. Most recently, his work includes student mentorship in the Society of Hispanic Professional Engineering and M.E.C.C.A. student group. Outside of research in the lab, which focuses on treating perfluorinated water contaminants, he enjoys bicycling, woodworking, and playing billiards with friends.
"Currently in the middle of my first term as Finance Officer & Grant Writer, I have gained a better understanding in how to serve the graduate student body as well as the GSA. In this capacity, I have publicized the beneficial work of the GSA as well as enabled student groups to better utilize effectively their financial resources available to them through the GSA. I look forward to continuing all my work during a second term. Avenues I'd like to focus on for the 2018-2019 academic year include: increasing the amount of funding resources for GSA, increasing the number of graduate students benefiting from all services the GSA provides, and bringing about more awareness of the role of the GSA and the benefits provided. In this role, I feel the GSA will be a resourceful and valuable vehicle for the graduate student body as a whole."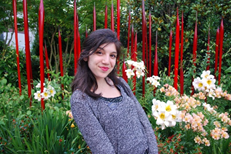 Jasmine Jafari, MD
"I am a second-year medical student, an avid baker, and your current GSHIP Officer! Building upon my GSHIP and Student Health Advisory (SHAC) committee work into my role in the GSA, I've integrated my four years of experience successfully advocating for and implementing improvements to both UC SHIP and our campus health and counseling centers. While I've spearheaded many systemwide benefits on the UC SHIP Executive Oversight Board (such as free STI testing, trans fertility treatments, and expanding dependent and vision coverage), I've also had success improving our health center, optimizing appointment slot availability and virtually eliminating the $15 same-day fee for students who for any reason cannot incur the cost, to eliminate delays in care. This year I hope to continue my current initiatives, including securing more psychiatrists and subtler check-ins at CAPS, expanding operating hours, and securing more options for off-campus treatment—especially for our students with families and mental health!"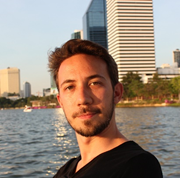 Tommaso Menara, PhD
I, Tommaso Menara, am a second-year PhD student in Mechanical Engineering. I pursued my B.Sc. and M.Sc. degrees in Italy, before moving to UCR to complete my graduate studies. My experience with GSA began during my first year as a rep for my department, followed by an appointed officer position, namely International Student Affairs Officer. During these two years I have developed a great interest for all the helpful things that GSA has accomplished for the grad students population.
"I am a fun, flexible and communicative person who enjoys working behind the scenes, as well as being in the front line for the group. I believe I would be a great fit for the PR position because I am an excellent event-organizer who has a great knowledge of marketing and networking. As a PR officer, I will make sure GSA's events are promoted in the best possible way by all means. In addition, I will prioritize the success of GSA's events in order to develop campus-wide sense of community within the population of grad students."